Make Your Bed a Smart Bed™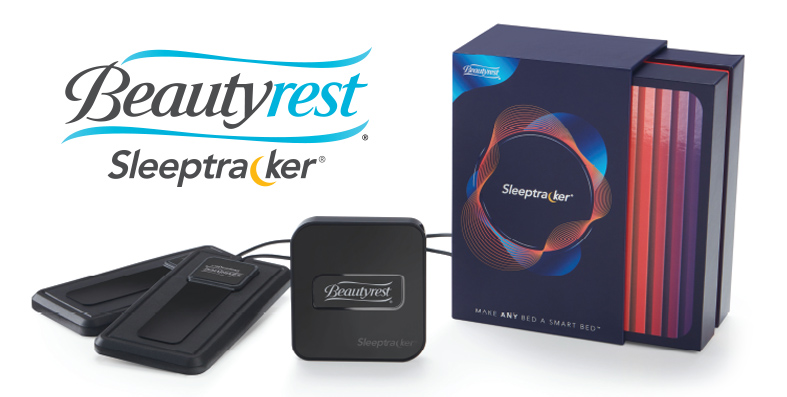 Now you can monitor your sleep, better understand your sleep, and even fix your sleep with the help of Sleeptracker®. Sleeptracker® is a non-invasive (non-wearable) powerful processor with highly accurate sensors, and an intuitive app that integrates with your bed.
Sleeptracker® Benefits Include:
Sleek design fits neatly under your mattress. Nothing to wear, and easy to install.
Monitoring of respiration and heart rate for sleep analysis – non invasively
Ability to monitor 2 sleepers with the one tracker device
Classifies time spent in each stage of sleep, including REM
Easy to quantify sleep score range of 1-100
WiFi Enabled communication with Sleeptracker® APP
Personalized coaching tips along with daily, weekly, monthly sleep trend scores.
Smart Alarm wakes you at the optimal time (avoids waking during deep sleep)
Sleeptracker® technology is available to add to any mattress in our showroom, making any bed you choose a smart bed.